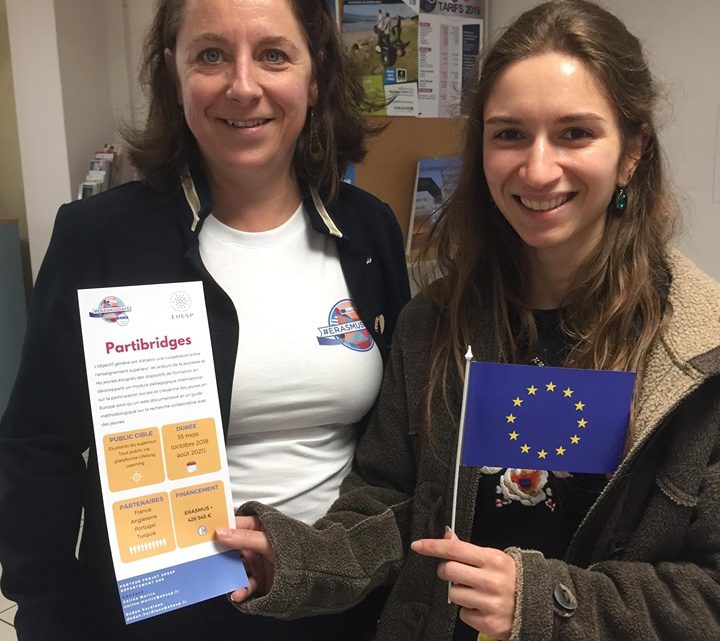 Sneak-Peek of Partibridges' Participation at Erasmus Day 2019
Annually, EHESP organizes Erasmus Day to celebrate the Erasmus + programmes promoting international mobility in Europe. This year, from October 11th to 12th, various activities were implemented through interactive stands and exhibition where visitors could discover mobility programmes coordinated by EHESP, and discuss directly with those who have been involved within.
Partibridges was also presented throughout the exhibition and received a warm feedback, mainly from youth, enthusiastic to know more about what the project is and how they can take advantage from its future deliverables. Two outputs at the European level such as the module creation on youth participation and web documentary, are in the making. In the meantime, EHESP's students can take an optional course on youth participation which is a part of the Partibridges project.