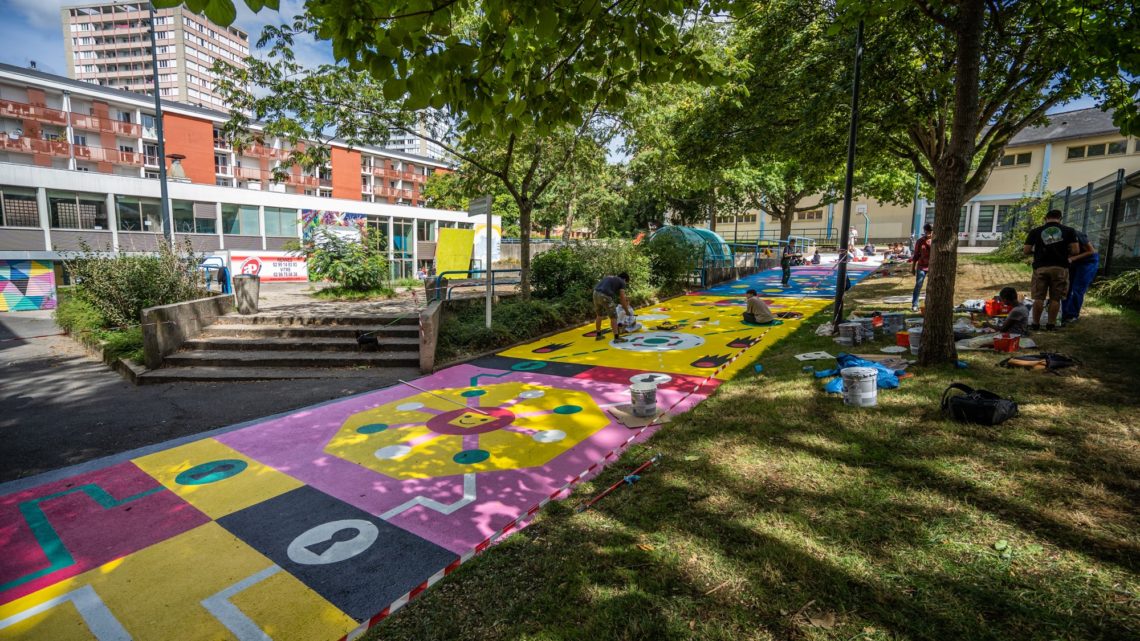 In the open air – Local Event in Rennes
On Friday 2nd July at 6pm, the Partibridges team from Rennes organised a local dissemination event : webdocumentary screening in the Guy Ropartz room, at the heart of the Maurepas neighbourhood where our participatory action research project took place.
We met with the participants at the end of the school day at 5.30 p.m. at the mural and then walked together to the Guy Ropartz room.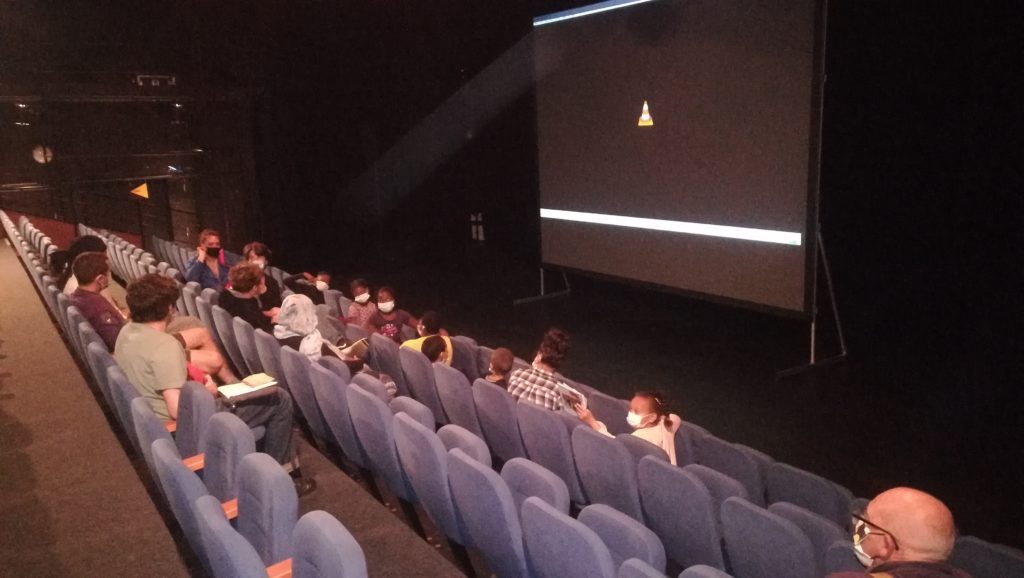 After a short introduction, we screened the French part of the webdocumentary.
Then, we presented the Partibridges project in detail, the European scale of the project, and distributed informative flyers. This was also an opportunity to present the methodological guide (where to find it, what/who can use it? For what purpose?)
Finally, we concluded the event with a question and answer session. The questions were addressed to the members of the project but also at the children present, who attend the Trégain school and who pass by the fresco every day.
We wanted to hold this event in addition to the European-wide event, online, to allow people who have seen the mural being created, or who are around it every day, to understand the process of its creation. Local partners were also able to participate to the event in person.
So, this event was a great way to conclude the project in the neighbourhood. Thank you again to L'illico for allowing us to do this screening!