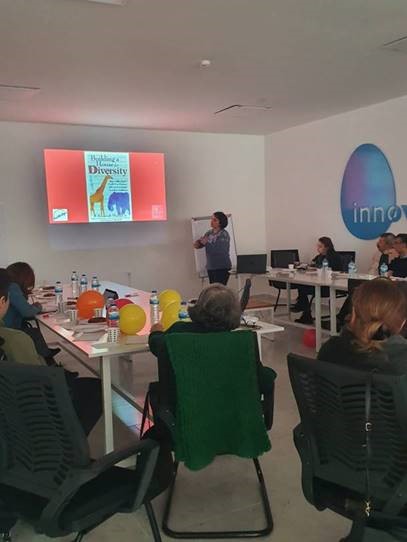 Partibridges Workshop on Social Integration in Eskisehir, Turkey
On January 29th 2020, Tepebasi Municipality organized a workshop on Social Integration, as a part of its involvement in Partibridges face to face training. There was a wide range participation of students and members of local LGBT and refugees groups at the workshop.
The participants were encouraged to share their views on the topics presented and involved in some group activities. Four main subjects were discussed during the workshop: Globalization, Social Integration, Discrimination and Hate Speech, as well as Diversity and its power.
Through group discussions, members of refugees groups shared their personal experiences on social integration, inclusion and exclusion. The emphaty game was also introduced to the participants to raise their awareness on the discrimination and hate Speech related issues.
The workshop recieved a very positive feedback from the participants who would like to have more "discussion platforms" where local youth can voice their opinions, excchange ideas and contribute to the society.
Local media coverage :
https://www.haberler.com/tepebasi-sosyal-kulucka-merkezi-nde-fikir-atolyesi-12867632-haberi/