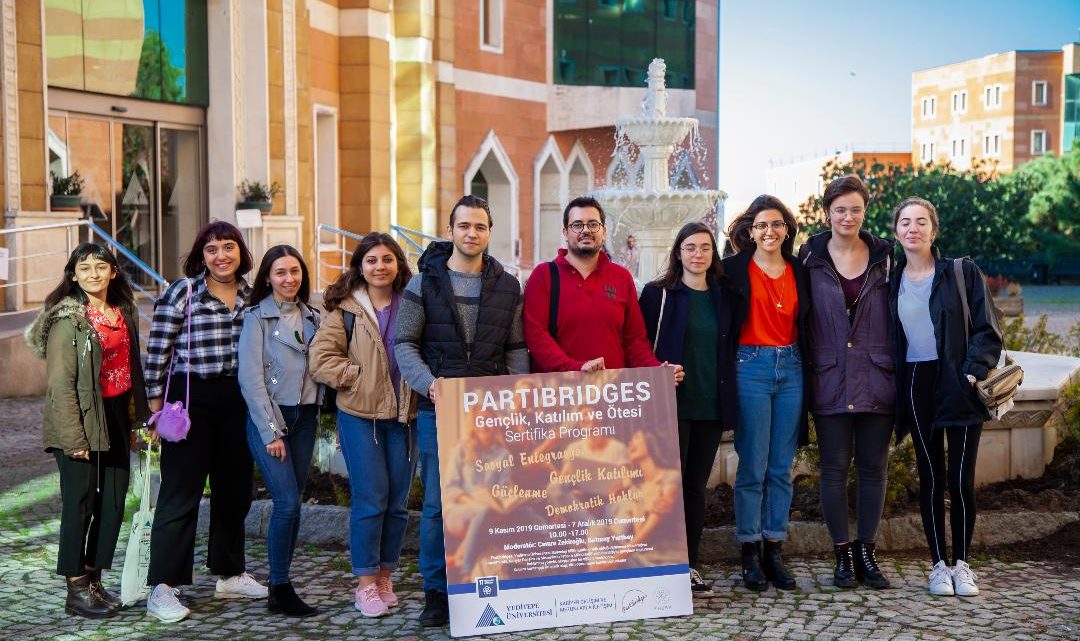 Partibridges' Training Module on Youth Participation in Yeditepe University
As a partner university of Partibridges Erasmus+ Project, the Sociology Department of Yeditepe University has successfully completed a 5-week training module, which included a variety of headings, such as social integration, empowerment, democratic rights and citizenship. The module was carried out in interactively incorporating various pedagogical tools. Through group discussions and activities, games, and arts we elaborated on the identified topics within the framework of youth participation into society. Participants learnt from each other's' experiences, expressed their views on the problems of youths, and brainstormed on what better "solidarity mechanisms" could be established among youngsters, institutions and organizations within social life.
The training module which was held in Yeditepe University is a part of the "European Module on Youth Participation" courses within the framework of Partibridges project. In Turkey, Yeditepe University is the first partner institution who organized this optional course.