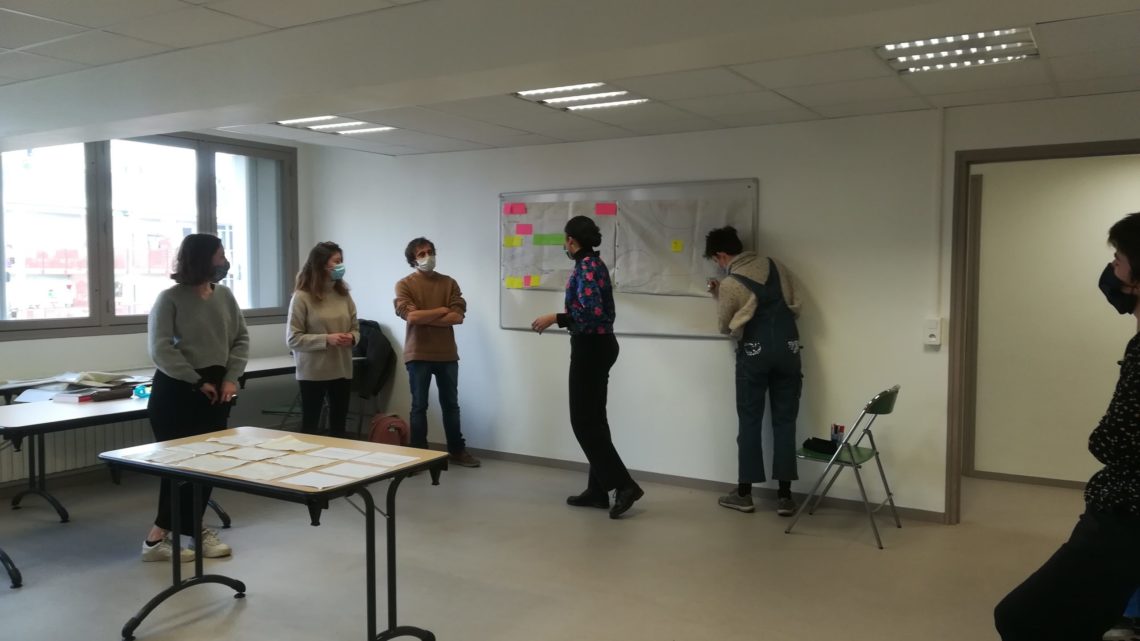 "Es-Possible" 2021 Edition
During three days, from 2nd to 4th of February 2021, the Partibridges French team organized a workshop called "Es-Possible" while respecting health protocols. It was the 2nd edition of the workshop with a focus on youth participation in priority neighborhood.
Diverse interactive activities were proposed to the participants, combining indoor and outdoor sessions, where they had opportunity to explore the neighborhood, to meet the local actors, and to have group discussions.
For this 2nd edition, two main topics were highlighted: interculturality and lived territory.
The participants were half students of EHESP and half volunteers in civic service within the partner associations (GPAS & Keur Eskemm). A mixed group that allowed rich exchanges at the local level… waiting to share them with our European partners!