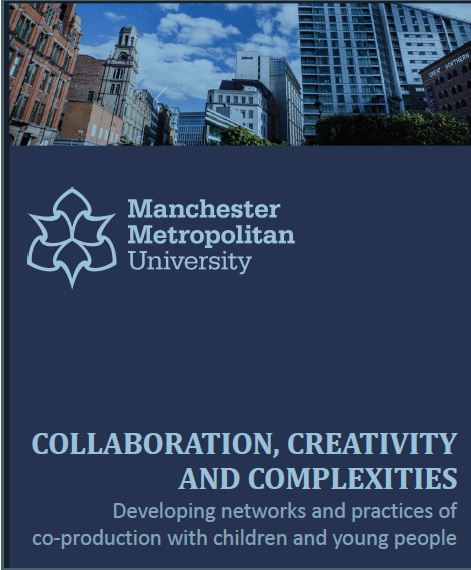 Collaboration, Creativity and Complexities Conference 2019
Alexandre Pais from Manchester Metropolitan University (MMU) had an opportunity to present Partibridges, during the Collaboration, Creativity and Complexities Conference (CCC) held on June 26th-27th 2019. This event was hosted by the Manchester Centre for Youth Studies, the Education and Social Research Institute and the Faculty of Health, Psychology and Social Care at MMU.

The CCC is one of the first international multidisciplinary conferences held in the UK with a focus on co-production and creative methods that welcomed academics and community partners into a shared space. The main interest of the conference is to share ideas, inspiration and experiences around co-production with children and young people.

Within this context, Partibridges was presented as an ongoing collaborative work involving educational researchers, arts technicians, youth workers and young people, in the designing and future implementation of a module for a MA master in Childhood and Youth Studies. Funded under ERASMUS Plus project, Partibridges involves four European countries – United Kingdom, Portugal, France and Turkey, which will result in the constitution of a joint module to be implemented at a European level.

The presentation was followed by a discussion with the audience over collaborative work that has been done in designing the module and exploring the three themes that will make the core of the module: mental health, sexuality, and politics and democracy, all in relation to youth and youth work.

In Partibridges, the construction of the MA module functions as an artefact wherein collaborative work and co-production between academics and young people can occur, as well as functioning as a mean to experiment methods of co-construction, connecting youth studies (theory) and concrete practices (youth communities and work).